Welcome to Garfinkle Orthodontics
Complimentary Consultation
H
ave you previously been informed that you are not a candidate for Invisalign treatment? You may be pleasantly surprised to learn what Dr. Garfinkle can do for with Invisalign.
Contact us today to schedule your complimentary consultation!
A Leader in Invisalign Treatment
Just as with braces, a doctor's experience utilizing the Invisalign system is critical to a successful outcome. Dr. Judah Garfinkle is the top Invisalign provider in Oregon and one of the top providers in all of North America.
Besides being the top Invisalign provider in Oregon, Dr. Garfinkle is a Board Certified Orthodontic Specialist, so you know you will be treated with the highest level of care, skill, and judgment.
Invisalign uses clear, plastic aligners that place gentle pressure on your teeth to move them towards their ideal position. These aligners do not require adjustments. Instead, they are made to progresses your treatment each time you switch to the next aligner in the series. You get to switch them out yourself, which cuts down on visits to the office. Appointment intervals are often every 8-12 weeks.
Dr. Judah Garfinkle has also been recognized for his leading method of Invisalign treatment for children, teens, and adults.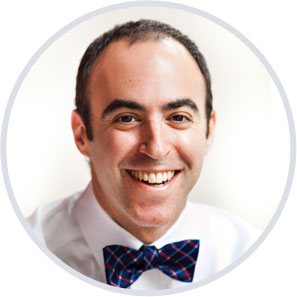 H
aving a confident smile unlocks each person's full potential, and it is my blessing to be involved in this process for each one of my patients.
I feel very fortunate to have found the perfect job for me: one that allows me to work with people, create things with my hands, and improve the lives of those around me. I enjoy both the physical and mental aspects of my job. I love the fine manual work. It makes me feel like I am still building Legos as a child! And mentally, treatment planning and the regular orthodontic adjustments feel like a cross between playing chess and creating a bonsai tree.
But most importantly, having the privilege of being involved in each patient's health care is a responsibility that I take very seriously. My commitment is to treat every patient as if they were a member of my own family.
Clear, Clean, Comfortable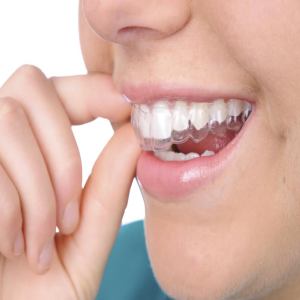 C
lear aligners made by Invisalign is the modern, high-tech, aesthetic treatment technique used to straighten teeth. Invisalign is safe, gentle, and allows for normal brushing and flossing.
As the name implies, Invisalign clear aligners are made of almost invisible polyurethane plastic. Rather than being cemented or bonded to the teeth as metal or clear braces are, clear aligners are completely removable — for important social occasions, for eating, and, most importantly, for tooth-brushing and flossing. This advantage can also be a disadvantage: It means you must resist the temptation to take your aligners out more than is advised. Here are some other advantages of the Invisalign system:
Improved Oral Hygiene — With an orthodontic appliance that is removable, you will be able to clean your teeth much more easily than if you were wearing metal braces — our Garfinkle Orthodontic patients love this feature.
A Discreet Look — If you consider your orthodontic treatment to be a private matter, or simply feel that metal braces don't fit with your self-image, a practically invisible form of orthodontic treatment might suit you.
More Dietary Choices — To protect metal wires and braces, some diet modifications are necessary. With clear aligners, you can still bite into an apple or a crispy pizza crust; this is another big plus for our Garfinkle Orthodontic patients.
Comfort — The soft, flexible material of which Invisalign is made will not irritate the soft tissues of the mouth, as metal wires and braces can.
Teeth-Grinding Protection — If you have a teeth-grinding or clenching habit, clear aligners can function as thin nightguards that will protect your teeth from excessive wear.
Clear aligner technology has been improving over the years and can correct many malocclusions that once would have been too complicated for this form of treatment. Yet there are still some situations for which traditional braces would be best. We would be happy to discuss this in detail with you.
W
e understand your need to receive treatment in a practice where you feel comfortable, safe, and welcome. Please feel free to schedule an appointment, or stop by for a complete tour of our practice. You will get to meet our team, walk through our office and treatment areas, and learn more about the treatments we provide.
3D iTero Scanner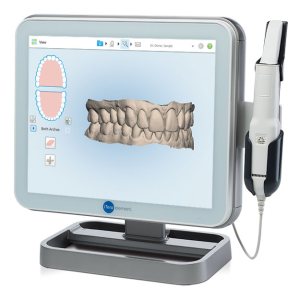 The iTero Element Scanner is a state-of-the-art digital system that eliminates the need for unpleasant traditional impressions—no more messy putty in your mouth! With our iTero Element Scanner, we can digitally capture a detailed, 3D model of your teeth and gums. Not only is an iTero Element scan far more comfortable than the old putty-based impressions, but it's faster and provides images that are more precise.
Say goodbye to the goop-filled impression trays!
No goop or gag to worry about
Fast, accurate impression for superior diagnostics
Ideal for all types of braces, including Invisalign® clear aligners and retainers
Obtaining a scan of your teeth also enables us to show you a prediction of what your corrected smile may look like.